DETECTIVES AND INVESTIGATORS IN FORMER USSR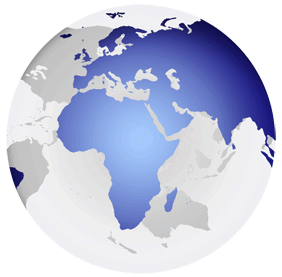 CLICK THE FLAG OF THE THE COUNTRY, WHERE YOU NEED THE HELP OF DETECTIVE












RUSSIA UKRAINE CRIMEA MOLDOVA LATVIA LITHUANIA ESTONIA BELARUS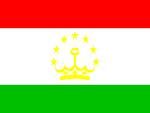 GEORGIA ARMENIA TAJIKISTAN KAZAKHSTAN TURKMENISTAN UZBEKISTAN KYRGYZSTAN AZERBAIJAN




Welcome to Detective & Investigator Group

Investigation Company Detective & Investigator Group is one of the best and professional investigation companies in Ukraine, Russia, Moldova, Belarus and other former USSR countries. Many investigation agencies and companies are working in the investigative market, but Detective & Investigator Group is the only investigation company, spread across the CIS countries and having uncountable no of associates and sister concern. Detective & Investigator Group, the popular investigation company has number of associates not only in Ukraine but also in absolutly in all countries across the ex-USSR. Investigation company Detective & Investigator Group deals in matrimonial cases, corporate, missing person, love affair, etc.

We have great pleasure in introducing ourselves as a company run by professionals. We are in this Private Investigation and detectives trade from more than one decade and handled all types of detectives / Investigation cases whether it belongs to corporate sector or non-corporate sector.

We offer a wide range of comprehensive detective services and investigations for the clients in Ukraine, Crimea, Russia, Belarus, Moldova, Latvia, Lithuania, Estonia, Georgia, Armenia, Tajikistan, Kazakhstan, Turkmenistan, Uzbekistan, Kyrgyzstan, Armenia and all over world. The Services include private & confidential detective services / investigations such as Pre-Matrimonial Investigation, Post-Matrimonial Investigation, Pre-Employment verification, Surveillance, Under Cover operation, Divorce Case, Love affair, Post-Employment verification, Individual Profile investigation, Asset Verification, Patent Trade Mark & Copy Right Infringement, Due Diligence & Missing Person, Frauds, Cheating, Litigation Support, Credit Worthiness, Insurance Investigation, Corporate Fraud Investigation, Attorney Services, Handwriting Verification, Theft & Burglaries, Business & Market Survey, Tracing Individuals & Companies, Competitors Intelligence & Recovery.

The world of global business is fraught with dangers and indeed a risky place to be without adequate self preparation today. Detective & Investigator Group helps you in collecting the right information, get to the truth and create a plan of action thereby enabling you to respond swiftly and effectively against suspicious and scrupulous business intentions, or protect you in private life.

When considering an detectives or investigative company, please select an organization with international experience, exposure and connections coupled with a solid reputation for success globally.

We have a dedicated team of trained detective and Investigation professionals. All our investigations are conducted under the direct supervision of our senior investigators, information this gathered is reliable and comprehensive.

Our investigations are handled with the utmost discretion and completed in a timely manner. Information developed through our investigations is consistent, through and convert.






0
I
II
III
IV
V
IV
IIV
IIIV
IX